Newly opened The Little Lion (243 Chestnut Street) debuts happy hour starting this Thursday, February 11, 2016 with dollar oysters, new Southern Poutine, discounted cocktails and other food/drink specials running Monday through Friday, from 5:00pm to 7:00pm, at the bars and chef's counter, as well as in the dining room. Enjoy your favorite drink and bites as you take in the people watching in Old City District.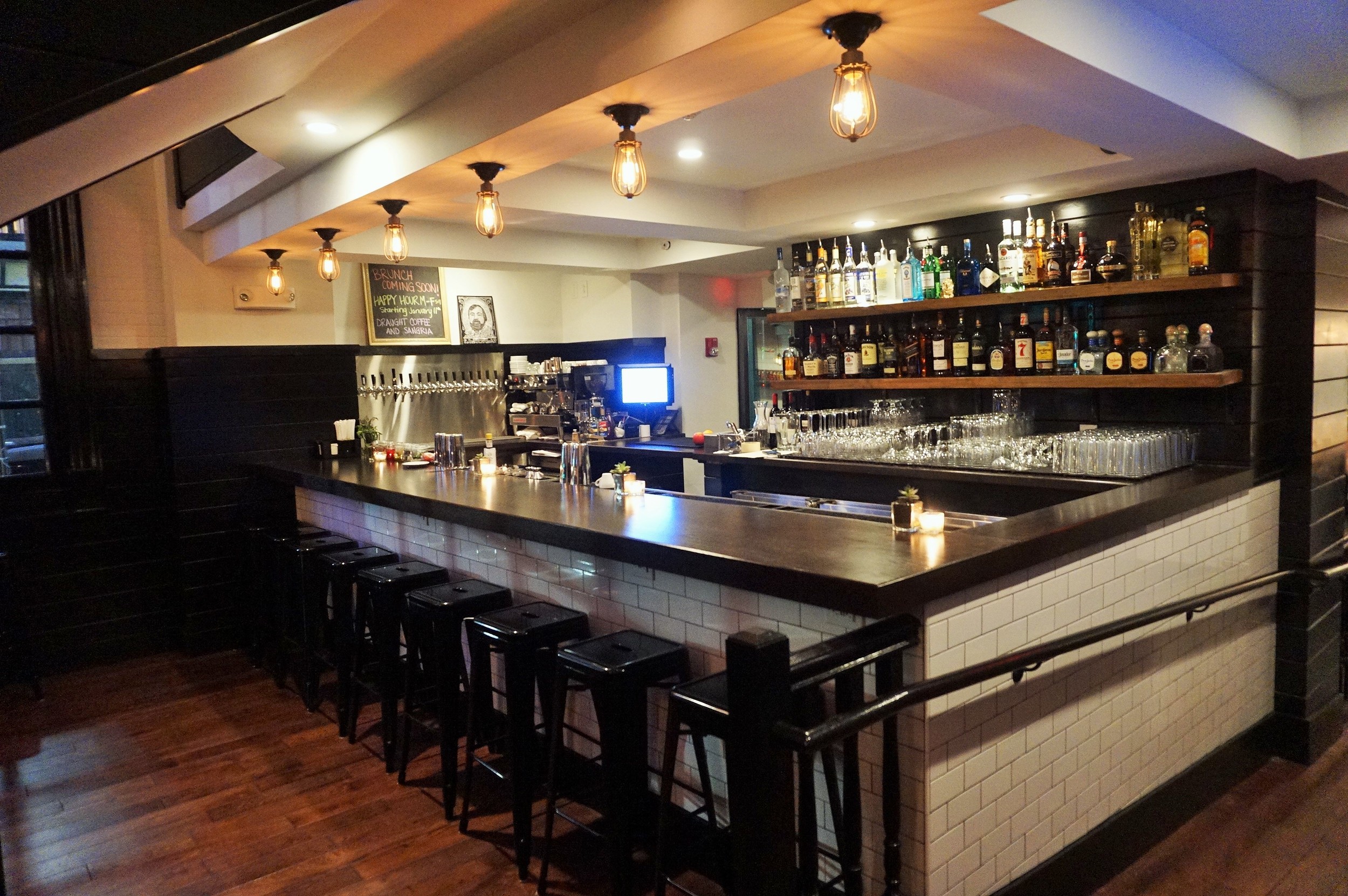 FOOD SPECIALS:
 
Buck-A-Shuck Oysters ($1.00 each)

Southern Poutine ($5.00) - Handcut fries tossed in dry rub, with house pork belly, short rib jus, housemade farmers cheese sauce, fried egg and scallion (* happy hour exclusive)

BBQ Chicken Sliders ($6.00) - Carolina house BBQ, sour slaw, potato rolls, bread and butter pickles

Spicy Smoked Chicken Wings ($6.00) - Dry rub smoked chicken wings, buttermilk ranch, celery and carrot slaw

The Lion Burger ($10.00) - Sharp cheddar, bacon, pickled red onion, pimento cheese, butter lettuce, heirloom tomato, house made pickles (*only at bars not dining room)
Other daily and weekly food specials to be added in spring.

DRINK SPECIALS:
$3.00 Lager

$3.00 Featured Beer - from 13 taps pouring

$5.00 Cabernet

$5.00 Chardonnay

$5.00 Raspberry Sangria - Red wine, raspberry shrub, apricot brandy

$6.00 Well drinks

$6.00 Featured Cocktail - list will rotate daily - selections listed below, plus watch for new debuts during spring

FEATURED ROTATING COCKTAIL SPECIALS:
 
Blood Orange Paloma -

Silver Tequila, Blood Orange Shrub, Lime

Lions Tea -

Bourbon, African Nectar Tea, Brown Sugar

Lemon Fizz -

Vodka, Lemon Shrub, Mint, Champagne

Apple Crisp -

Rye Whiskey, Apple Shrub, Apple Cider, Cinnamon

Blue Rose -

Gin, Blueberry Shrub, Ginger Beer

Ginger Snap -

Ginger Liqueur, Lemon Shrub, Ginger Beer

Peddler Buzz -

Irish Whiskey, Cold Brew Coffee, Milk, Vanilla Syrup
CURRENT DRAUGHT SELECTION ON TAP:
Southern Tier 2x Milk Stout

Dogfish Indian Brown Ale

Sly Fox Phoenix Pale Ale

Heavy Seas Winter Storm

Evolution Lot 3 IPA

New Belgium Fat Tire Amber

Bold Rock Virginia Cider

Flying Dog Blood Orange IPA

North Country Pebble Pils

River Horse Triple Horse

Ommegang Witte

Flying Fish Gran Cru

Yuengling Lager
(Plus cold brew coffee and latte on draft using Peddler Coffee Roasters selections)

For more information about happy hour, to make reservations or for private party booking, please call 267-273-0688 or visit thelittlelionphilly.com.

ABOUT THE LITTLE LION

In January 2016, owners Chris Younge and Jason Dills opened The Little Lion - named in honor founding father Alexander Hamilton's nickname - in the Old City space that formerly housed Haru. Chef Sean Ciccarone's menu features American comfort food with a southern twist. Taking care to preserve the history of the building that dates back to the mid-1800s, Younge and Dills renovated the interior to create an upscale but casual atmosphere with two floors, each with its own bar that collectively have 16 draft lines, 13 of them for craft beers and ciders, 2 for cold-pressed coffee and latte, and one for a house-made draft sangria.

Diners will immediately sense the history of the building as they walk into the 6,500 square foot property that features striking 25-foot ceilings and eight-foot window pains that were formerly sealed and have been carefully restored to open out into Old City. From the first floor dining and beautifully-tiled bar area, a grand staircase leads up to the second floor where a lounge with sofas and comfortable chairs surround a working fireplace (one of three in the building). Beyond the lounge is another bar and dining area. The restaurant seats approximately over 200 guests - 135 in the dining room, 12 at the Chef's counter and raw bar, 12 at the second floor balcony lounge, 14 seats in the upstairs bar, 7 seats at the downstairs bar, and an additional 30 sidewalk seats in warm weather.

The Little Lion is now open for lunch and dinner, 7 days a week with brunch service to come. Current hours are lunch Monday - Sunday: 11:00am - 4:00pm; dinner Monday - Sunday 4:00pm - 11:00pm. The full service bar is open until midnight. Reservations are available by calling 267-273-0688 or by visiting Opentable.com.